Breezes Varadero
---
Carretera de las Americas km 3 Varadero, Cuba

Location:
The Breezes Varadero rises up from and bears the name of the most famous Cuban beach resort and is located on the Hicacos Peninsula, on the north coast of Matanzas province. The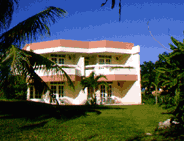 Havana-based José Martí International Airport is 155 km away, while the Juan Gualberto Gómez International Airport, in Varadero, is just 30 km away.
Description:
When you arrive at the Breezes Varadero Hotel, previously called Club Varadero, a lush tropical setting surrounds you, yet you're just a stone's throw from the sea. Built in 1992, the Breezes was designed as Cuba's first super-inclusive resort for couples and adults over 16 years old. It covers 26 acres of land, and thus offers total privacy, further enhanced by lavish tropical vegetation, as trees alternate with exotic flowers. Scattered throughout the resort there are roofed or open-air sections for sports, as well as Jacuzzis and a pool. Once you leave the pool area, you can enjoy sitting on the ocean beach, indulge in all sorts of water sports, taste delicious Cuban and international dishes, and sip refreshing cocktails and all kinds of other drinks.
Accommodations: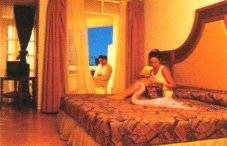 The Breezes offers 270 comfortable rooms divided into suites, junior suites, or tropical suites. The suites are situated in 11 two-story villas and have king-size or double beds, air conditioning, private bathroom, hairdryer, safety-deposit box, telephone, cable and national television, separate living room, toiletries, and private balcony, and/or patio. The junior suites are located in a three-story building with an elevator and have the same conveniences as the suites, with the exception of the living room. The tropical suites also have a mini-bar. The rooms can have either a king-size bed or two single beds. Rates are paid per person and per night for single, double, and triple rooms.
Services:
The buffet restaurant offers breakfast, lunch, and dinner. Wine is served during lunch and dinner. The pasta restaurant offers an a-la-carte dinner, but reservations must be made in advance. Wear casual clothes. Our beachside grill serves snacks. Meal times are announced.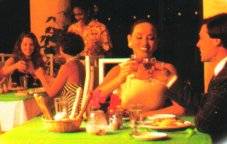 Restaurants
Buffet
Breakfast 7:30 am to 10:30 am
Lunch 12:30 am to 2:30 pm
Dinner 7:30 pm to 10:00 pm
Grill (lunch, snacks) 11:00 am to 5:45 pm
Pasta Bar (a-la-carte, no smoking) 7:30 pm to 10:30 pm
Cuban Restaurant 7:30 am to 10:30 pm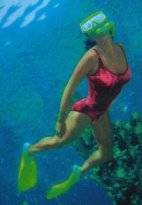 Snacks 24 hours

Bars
Piscina Bar 10:00 am to 2:00 am
Playa Bar 10:00 am to 6:00 pm
Lobby/Piano Bar 6:00 pm to 2:00 am
Duna Bar 11:00 am to 11:00 pm
Disco Bar 6:00 pm to 4:00 am

Activities
Water sports
Windsurfing, water skiing, sailing, kayaking, catamaran, snorkeling, and diving (all with the possibility of coaching), beach volleyball, and water polo.

Land sports
Basketball, bicycle riding, sport competitions. There are four night-lit tennis courts with instructors always at hand. Classes and tournaments are scheduled. A gym with weights, resistance equipment, aerobic exercises with an instructor, and a sauna - all these special services and more will make your stay unforgettable.

The beach is right in front of the Breezes Varadero Hotel, which has its own Olympic-size pool. There are three Jacuzzis on the grounds: one is next to the pool,

the second one is by the beachside bar (Playa Bar), and the third is in the Duna Bar.
Theme parties
Karaoke Night, dance classes, Olympic games, bingo, treasure hunting, and Cuban Day.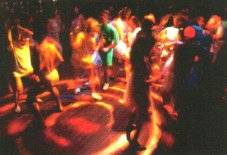 Game room
Open around the clock with table games, tennis table, billiards, and electronic games.
Disco
Open from 11:00 pm to 4:00 am
Currency
Cuba accepts all kinds of foreign currencies, including American dollars and travelers' checks. However, it does not accept credit cards issued by U.S. banks. All monetary transactions in Cuba must be carried out in U.S. dollars. Currency exchange is possible 24 hours a day at the reception desk.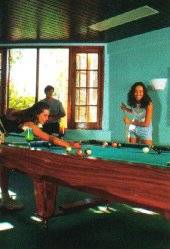 Voltage
Suites: 110 volts, 60 cycles. Junior suites: 220 volts, 60 cycles. 220-to-110 volt transformers are available.
Medical services
Nurse are on duty around the clock to provide first aid. The international polyclinic is just five minutes away from the hotel and is open 24 hours a day.
Laundry
Open every day, except on holidays. Drycleaning is not available.
Shop
Open every day, from 9:00 am to 8:30 pm
Tourist Office
Open every day.
Weddings: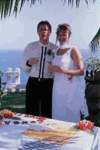 Wedding ceremonies are offered with local expenses included, such as the notary public, the marriage certificate, the decoration of the wedding room, a translator, a cake, and champagne or sparkling wine with food service for the toast. Photo and/or video services, floral arrangements, and bands are not included. Clients must take care of the rest of the procedures. The documents required for the wedding ceremony, properly legalized in the couple's home country, must be sent to the hotel of their choice at least three weeks in advance. Cuban consulates abroad can provide all the necessary information in this regard. Clients must arrive in Cuba 72 hours before the wedding ceremony.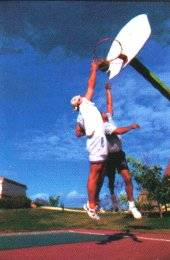 Parties:
Private parties and dinners can be arranged as well. There could be an additional charge for booking services.
Meetings:
Our theater-style assembly room can seat 60 people. It is equipped with a video cassette player, a TV set, an overhead projector, a slide projector, an audio system, and a podium.
Updated August 20, 2000
Copyright ©2000 USA CUBA TRAVEL