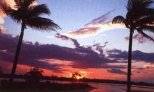 Travel tips
---
When should you reserve your trip?
Cuba which is still a socialist country, lives at a slow pace. At the same time, the country is very popular with the almost 2,000,000 tourists who travel there each and every year. In Cuba there is no central reservation system equipped with sophisticated computers that is open 24 hours a day. It takes time, (up to one week) to make any reservation.

If you want to stay in any Old Havana hotel, you must make an early reservation, in high season up to 2 months in advance, and in low season up to one month before you plan to arrive. For other locations, one month in advance should be sufficient.

Your first trip to Cuba?
Outside the island's hotels and resorts little English is spoken. It may be very challenging to organize activities on your own if you do not speak Spanish.

All travelers need to plan their trip extensively in order to fully enjoy it. USA CUBA TRAVEL can provide all the required assistance.

Immigration and Customs
You do not require a passport to enter Canada; proof of American citizenship is sufficient.

American citizens are welcome in Cuba, and you will never have trouble because of your country of origin. In fact, Cubans dream of visiting the USA, where many of their relatives live.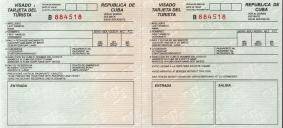 To enter Cuba, you need a valid passport and a tourist card (visa) issued on a separate sheet of paper. We provide this tourist card with all the tickets or packages we sell.
Usually Cuban immigration does not stamp American passports. To avoid any mistakes, prior to handing over your documents, ask the immigration officer not to stamp your passport.
The tourist card (visa) authorizes a stay of 30 days, renewable for a further 30 days, for leisure or recreational purposes. It is not valid for any other travel arrangements.
In order to stay outside hotels or in other non-authorized accommodations, you must request authorization from Cuban immigration. However, as a general rule, if you want to stay in a Casa Particular (the Cuban version of the B&B), you must enter Cuba with a voucher confirming that you have reserved and paid for a minimum of 3 nights in a hotel.
At your departure, it is imperative that you present the tourist card together with your passport and ticket.
You are allowed to bring personal belongings to Cuba, such as jewels, photo and video cameras, portable radios and recorders, portable computers, sports gear, fishing gear and musical instruments.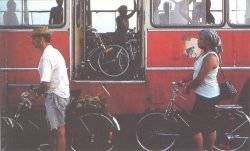 Cuban departure tax
Remember to keep $20 in cash on hand in order to pay the Cuban departure tax. You must pay this tax at the airport when leaving the country. We suggest you put $20 in your passport once you have reached your destination.
Money
In Cuba there are basically 2 currencies in circulation. The Cuban peso, which is used to pay Cubans, is of little use for tourists. Usually the exchange rate is about 20 pesos for US$1.00. The U.S. dollar, the currency every tourist uses in Cuba, is accepted everywhere.
It is important to travel with small denominations ($1-$5-$10-$20). Note that $50 and $100 bills are difficult to exchange. Safes are usually available in hotel rooms.
It is impossible for Americans to use any credit card issuded by a U.S. bank.
All major U.S. travelers checks, including American Express, are now accepted at specially-designated Cuban banks (Banco Financiero Internacional, CADECA, Banco Metropolitano, Banco Popular). If you choose not to buy them in the USA, Canadian travelers checks can be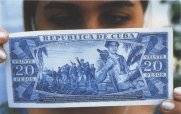 bought at exchange counters at any Canadian airport. All travelers checks will be exchanged for a 3% commission on weekdays and 4% on weekends.
The Transcard debit card is another available option. It is accepted in most banks, stores, restaurants and hotels. Prior to your departure, you must open an account and send a money order to their office in Canada. Once, in Cuba, you will have to pick up your card on weekdays (9:00 am - 4:00 pm) at the Transcard office. The amount deposited in Canada is your account limit. You may get cash advances or use your Transcard like any other debit card. A service fee is applied on your deposit. For more info, check www.transcardinter.com
Connecting Flights
Passengers connecting with a flight in a third country are advised to allow ample time between flights. If you are coming directly from another country to take your flight, you must have sufficient time to clear immigration, pick up your luggage, change terminals, register your luggage and sign in. For those operating according to a tight schedule, an overnight stay is recommended. Neither USA CUBA TRAVEL nor the Tour Operator can accept any responsibility for additional charges incurred for air fares or other expenses resulting from irregular airline operations which lead to changes to flight times and/or subsequent misconnections. It is recommended that all clients take out travel insurance.
Travel Documents
Tickets are pick up at a designated check-in desk at the airport. Travel documents are send by email or fax. Depending on deadline, we can send your ticket and other documents by mail (in an unmarked envelope).
Luggage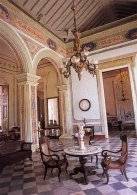 Only one suitcase per passenger is allowed free of charge; it must not exceed 20 kilos (44 pounds). One small piece of hand luggage is allowed in the cabin. This regulation is strictly enforced.
Cuba is usually very hot. However in winter, especially in January and February, it is recommended that you bring some warmer clothing, for instance a jacket, especially if you are traveling in the western part of the island. Nights can sometimes be cold.
Casual dress is accepted in most tourist areas. However, Cubans are very proud people, and at night you are expected to dress up to go to restaurants and to dance clubs. No shorts are allowed at night in public places.
Bring all personal-care items with you. Many products can be bought, but purchasing them is generally annoying and inconvenient, and your favorite brand will not be available. We also suggest you carry a roll of toilet paper with you. Women should also bring paper toilet-seat covers.
Airport
Departures are from five major Canadian airports serving Cuba (Montreal, Toronto, London, Quebec City and Vancouver) and from other gateways such as Mexico (Mexico City, Cancun), Jamaica (Kingston, Montego Bay), Dominican Republic (Santo Domingo).
We can also suggest hotels located near these airports if an overnight stay is required. All suggested hotels provide free parking for the length of your trip and a free airport shuttle service.
Health


You do not need any inoculations before visiting Cuba. There are no major health risks in Cuba for travelers. Tap water is generally safe, but it is recommended that you drink bottled water. Bottled water is easily accessible. In all major hotels, doctors are on duty 24 hours a day. One Havana hospital is entirely reserved for foreigners, and several international clinics can be found in the most important tourist areas.
Health insurance
While traveling in Cuba you are not covered by your U.S. health plan. We strongly recommend that you take out travel insurance. We can provide you with an excellent health-insurance plan for only $7 per day.
Safety
Cuba is a very safe country. You can walk around at night in tourist areas without having to worry. Police officers are posted at every street corner to ensure tourist security and they will never give you any trouble. However you should note that there are some pickpockets, so please carry only small amounts of cash.
Assistance to tourist
Assistur is a Cuban company that helps tourists in need of assistance. If you are in trouble, you can call 24 hours a day in Havana: (7) 33-8527, 33-8339, 33-8920, 57-1314, 57-1315.
If you hold a gold or a platinum credit card issued by an American bank,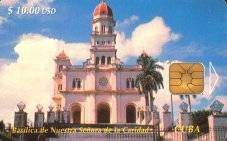 your card-assistance program is fully accessible with Assistur.
Phone Calls
The cheapest way to make an international or national phone call is by using public phones (blue) that accept calling cards.
To call the USA, you must dial 119+1+(area code)+phone number.
The cost is $2.00 per minute.
For calls inside Cuba, you must dial 0+(area code)+phone number.
Calls inside Havana cost $0.05 per minute.
Getting Around
You can move around freely in Cuba. There are no travel restrictions for tourists; you may go wherever you want. Planes, buses, trains, taxis and rent-a-cars are available. You should choose your modes of transportation before leaving home and book them in advance. The number of gas stations is limited, but you will always be able to find gasoline.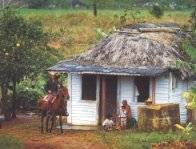 Gifts
Everybody we know who travels to Cuba ends up leaving gifts. We bet you will too! Cubans are so friendly and are short of so many things. The best advice we can give you is to bring your old clothes and to hand them out at the end of your stay. For kids, candies are a great gift! If visiting a school, bring erasers and pencils.
Payment
You may pay USA CUBA TRAVEL by credit card, check (some fees may apply and sufficient time should be allowed for cashing), or U.S. money order.
Prices
All prices cited on this website are in American currency. Credit cards will be billed in Canadian currency at an advantageous exchange rate.
Reliable Service
As a Canadian travel agency, we offer you the same quality of
service you would expect from your own neighborhood agency. We speak English, Spanish and French.
Paying for most required services before your departure will allow you to bring less cash and travel trouble free.

Updated August 20, 2000
Copyright ©2000 USA CUBA TRAVEL