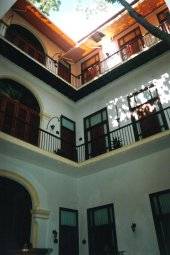 Hostal del Tejadillo - Now open!
EXCLUSIVE PICTURES
---
Tejadillo #12, esquina a San Ignacio

Reservations:
December 15 to May and July 15 to August 30 - 7 weeks in advance
Other Months - 4 weeks in advance

Location:
The Hostal del Tejadillo is now open. This hotel is located in Havana's historical center, a few steps from Cathedral Square, at the entrance of the street after which it is named.

Description:
The three buildings that make up the inn have been carefully remodeled to preserve the old colonial environment of 17th-and19th-century mansions. Two typical patios adorned with abundant vegetation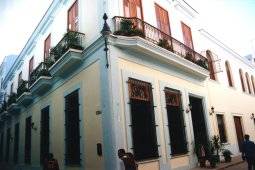 have been designed to create a feeling of freshness and lightness. This is a perfect place to rest, to chat and become inspired.
The interior decoration of the Tejadillo, featuring outstanding ceramic and cast-iron lamps, also includes wood furniture and richly-wrought colonial fences.
The Hostal del Tejadillo promises to become a heavenly place for those who are captivated by the magic of history and the culture of this legendary city.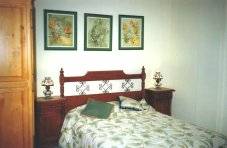 Accommodation:
The 32 elegant and comfortable rooms, all of them with central air conditioning, are sure to please the visitor. The new inn offers two suites and two mini-suites. What's more, 19 of the rooms are equipped with a kitchen and mini-bar, allowing guests to feel right at home.
Updated August 20, 2000
Copyright ©2000 USA CUBA TRAVEL