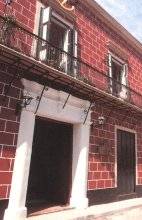 Hostal Conde de Villanueva
---
Calle Mercaderes #202 esquina a Lamparilla

Reservations:
December 15 to May and July 15 to August 30 - 7 weeks in advance
Other Months - 4 weeks in advance

Location:
This pleasant inn is located at the historical center of the Old City, surrounded by squares of singular attractiveness, museums and shopping centers. Hostal Conde de Villanueva, exquisitely designed for lovers of cigars and people of good taste, provides tourists with facilities that will make their visit both agreeable and unforgettable.

Description:
Claudio Martínez de Pinillo, Count Villanueva, was a person of renown and great influence during the economic, scientific and literary flowering of the island in the 18th century; he was an important Cuban cigar promoter on the world scene. He was also responsible for establishing the railroad's early presence on the island, with this initiative representing a great step forward for Cuban industry in general.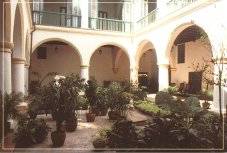 Its sober charm will fascinate guests of this intimate lodging place, a home away from home where interior courtyards, spacious corridors and beautiful stained glass join forces to create an authentic colonial beauty, in perfect harmony with the most modern comfort.
Count Villanueva's mansion will welcome you to Old Havana with the sober elegance of a luxury inn. In keeping with ancient hotel business tradition, the family of the hostess will welcome you home with personalized and preferential service, in surroundings designed to create a gentle and refined atmosphere.
Accommodation:
Hostal Villanueva Count offers 9 rooms, one of them a suite, and two which are mini suites.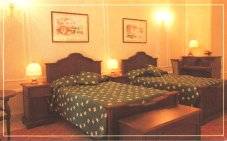 All of them are named after famous tobacco plants.
Services:
The Habanos House is your gateway to a fascinating world of unmistakable aromas and flavorful cigars. The best brands of Habanos await you choice, to be savored in a charming private room the inn will put your d isposal.


Updated August 20, 2000
Copyright ©2000 USA CUBA TRAVEL