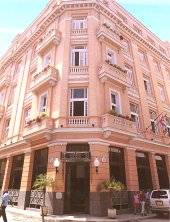 Hotel Ambos Mundo
---
Calle Obispo #153, esquina a Mercaderes

Reservations:
December 15 to May and July 15 to August 30 - 7 weeks in advance
Other Months - 4 weeks in advance

Location:
Situated at the corner of Obispo and Mercaderes streets in Old Havana, only 20 meters from the Palacio de los Capitanes Generales, the eclectic architecture of this 1920s era a building really catches one's eye. Welcome to the Ambos Mundos Hotel.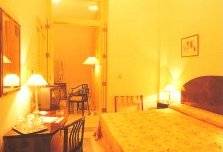 Description:
A place redolent with historical legends, Ernest Hemingway's first residence in Cuba, a place where artists and intellectuals used to gather, the hotels opens its doors to those in search of Cuban culture and traditions, seekers who will discover and admire the peerless architecture of the oldest part of the city.
Ernest Hemingway's favorite hotel has quickly established itself as a focal point in Old Havana; with its bustling lobby and peaceful rooftop terrace combine some of the best views of the city with some equally impressive cocktails!
Accommodations: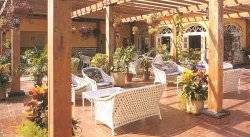 The 49 standard rooms and 3 mini-suites are furnished and equipped to guarantee comfort and satisfaction. Each room offers centralized air conditioning, a minibar, satellite color TV, a telephone for national and international calls, trouser-press services and a safe.

Updated August 20, 2000
Copyright ©2000 USA CUBA TRAVEL