Welcome
About us
Travel tips
FOR
BOOKING
AND
INFORMATION
Contact us!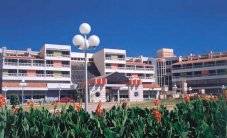 Hotel Arenas Blancas - Solymar
---
Ave. Las Américas, Varadero, Matanzas.

Reservations:
December 15 to May and July 15 to August 30 - 3 weeks in advance
Other Months - 2 weeks in advance

Location:
The hotel is located on the Varadero peninsula, 30 km from the Varadero airport.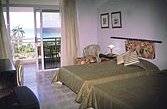 Description:
The resort complex features 350 standard hotel rooms, 76 bungalows, 8 hotel suites and 6 bungalow suites.

Updated August 20, 2000
Copyright ©2000 USA CUBA TRAVEL