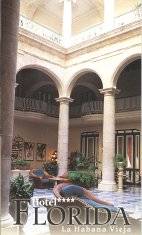 Hotel Florida
---
Calle Obispo esquina a Cuba

Reservations:
December 15 to May and July 15 to August 30 - 7 weeks in advance
Other Months - 4 weeks in advance

Location:
The hotel is located just a few meters from Arms Square, on a central corner of Obispo Street, surrounded by shopping centers, art galleries and attractive museums, all of which create the magical atmosphere of its setting.

Description:
This elegant colonial building, built in 1836, was the former residence of renowned families and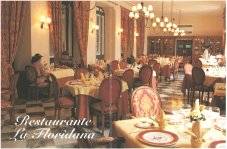 opulent businessmen. The Hotel Florida opened in 1885 and turned into one of the capital city's best known hotels offering weary travelers American and European levels of comfort.
Still radiating its original 1885 spendour, the Hotel Florida has been reborn in Old Havana, captivating the guest with all of its charm and architectural beauty.
Feast your eyes upon colonial balconies and inner courtyards complete with arches and polychrome stained glass, and travel back in time during your stay in this 18th-century mansion, where the nobility of days gone by complements the entrepreneurial spirit of a modern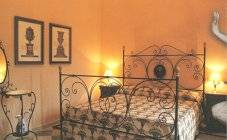 hotel.
Accommodations:
Hotel Florida has 25 well-equipped modern rooms at your disposal; 4 of them are impeccable and sober suites, decorated in a genuine colonial style.


Updated August 20, 2000
Copyright ©2000 USA CUBA TRAVEL