Welcome
About us
Travel tips
FOR
BOOKING
AND
INFORMATION
Contact us!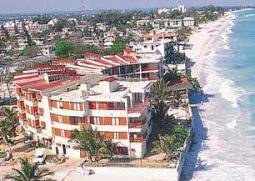 Hotel Herradura
---
Ave. de la Playa e/ 35 y 36, Varadero, Matanzas.

Reservations:
December 15 to May and July 15 to August 30 - 3 weeks in advance
Other Months - 2 weeks in advance

Location:
The Herradura is located on the Varadero peninsula, 30 km from the Varadero airport.

Description:
The hotel is situated just up from the beach, a mere stone's throw from the sea. The Herradura provides efficient services, warm hospitality, and day and night entertainment.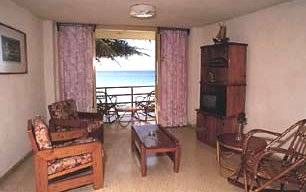 Services:
The Herradura boasts 78 air-conditioned rooms with private or shared bathrooms in 33 apartments featuring satellite television. Services include a restaurant, grill, 24-hour lobby bar, snack bar, shop, tourist desk, safety deposit box, taxi stand, money exchange desk, national and international telephone communications and fax services.
Updated August 20, 2000
Copyright ©2000 USA CUBA TRAVEL