Welcome
About us
Travel tips
FOR
BOOKING
AND
INFORMATION
Contact us!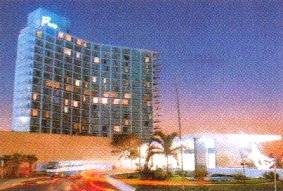 Hotel Habana Riviera
---
Paseo and Malecón, Havana City.

Reservations:
December 15 to May and July 15 to August 30 - 3 weeks in advance
Other Months - 2 weeks in advance

Location:
This hotel is located on the ocean front in downtown Havana, only 7 minutes by car from Old Havana.

Description:
The Habana Riviera is a prestigious symbol of Havana, and its cozy environment has made it a center of attraction for poets, dancers, painters, actors, Nobel-prize winners, writers, artists of all kinds, ambassadors, officials, presidents and famous world figures, all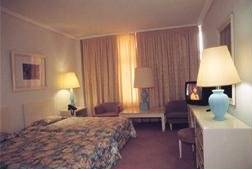 looking for the style of the '50s and the comfort of the year 2000. Its architecture is typical of the Caribbean's big hotels of the past.
Throughout the years, the Habana Riviera has been able to maintain its aura of refinement. Sculptures by artist Florencio Gelabert and suggestive wooden works and other artistic jewels reinforce the building's seductive aura. This hotel has fascinated every major figure who has booked a room or performed in it. The latter include dancer Ginger Rogers, diva Jean Fenn and the comedy team of Abbot and Costello. The Havana Riviera has recently re-opened the Copa Room cabaret.
Services: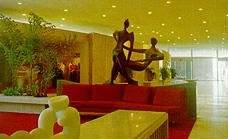 The Looking at Habana restaurant opens at 7:00 am, with special offers starting at 6:00 pm. The Steak House features a grill that will satisfy the most refined and demanding of guests. The Al Fresco cafeteria can provide an assorted selection of fast foods. The Lobby Bar is a great location from which to view a spectacular sunset. L'aiglón specializes in international cuisine; the Primavera offers a nice buffet, combining typical native and international foods. L'Elegant Bar brings you jazz performances, ballads and boleros. The International Bar now includes a billard club. The Riviera also offers 24-hour room service , counsellors, private parking, cellular telephones rentals, fax services, a medical center, change houses, safety deposit boxes, a post office, a boutique and a wide variety of shops.
Updated August 20, 2000
Copyright ©2000 USA CUBA TRAVEL