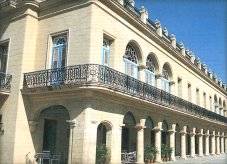 Hotel Santa Isabel
---
Calle Baratillo #9, entre Obispo y Narciso López

Reservations:
December 15 to May and July 15 to August 30 - 7 weeks in advance
Other Months - 4 weeks in advance

Location:
Located in the Arms Square, just a few meters from the spot where San Cristóbal de La Havana village was actually founded.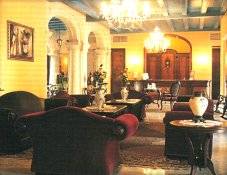 Description:
In 1867, the magnificent palace of Count Santovenia became the favorite hotel of ship-fitters, merchants, artists, scientists and illustrious travelers who, upon passing through the capital city, would choose to stay here due to its comfort and elegance.
A century after it first came into being, the Santa Isabel has opens its doors once again anew while retaining its original elegance, comfort and splendor. In a way, staying at this venerable establishment is like taking a tour of Cuba's history, architecture, art and culture.
Right from the terrace, you can enjoy a view of Havana's monuments, as well as of the bay and its imposing fortresses, all of which make this baroque and eclectic city unique. You will also take another vista from the terrace, this one featuring Havana's Jesus Christ, La Giraldilla (emblem of the city) and the Palace of the Commanders-in-Chief.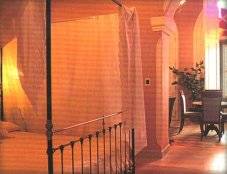 This typical Cuban three-story palace has been decorated with unique masterpieces and original works of art created by some of the best Cuban artists.
Accommodations:
With only twenty-seven rooms, this is undoubtedly one of the most exclusive hotels in the city, the absolute favorite of honeymooners and those visiting for other special occasions... The Santa Isabel: for those truly in love.


Updated August 20, 2000
Copyright ©2000 USA CUBA TRAVEL