Welcome
About us
Travel tips
FOR
BOOKING
AND
INFORMATION
Contact us!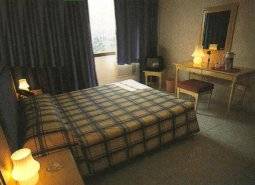 Hotel Saint John's
---
Calle O between 23 y 25, Vedado, Havana City.

Reservations:
December 15 to May and July 15 to August 30 - 3 weeks in advance
Other Months - 2 weeks in advance

Location:
The Saint John's is located only a few yards from the Rampa, one of Havana's best-known streets.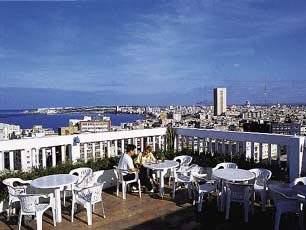 Description:
The top part of the hotel features the Pico Blanco, a bar known as the Rincon del feeling, where renowned singers and musicians keep Cuban romantic songs of the1940s alive. Also located on the roof is a small and intimate swimming pool. The Saint John's is a haven of tranquillity in the very heart of downtown.
Services:
The hotel offers 96 air-conditioned rooms, all with private bath, telephone and satellite TV. Other services include a Cuban-cuisine restaurant, bar, cafeteria, nightclub, swimming pool, medical center, money exchange desk, safety deposit box, taxis and tourist desk. Fast food is available at the Marakas Cafeteria.
Updated August 20, 2000
Copyright ©2000 USA CUBA TRAVEL