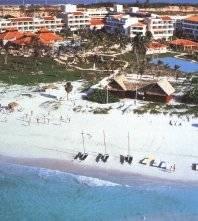 Sol Club Las Sirenas
---
Av. de Las Américas y Calle K - Reparto La Torre - Varadero - Cuba
Tel.: (53-5) 668 070 Fax: (53-5) 668 075

Location:
Alongside Varadero beach. 30 km from Varadero airport and 140 km from Havana Airport. 3 km from the town of Varadero. 2 km from the Plaza Americas shopping centre and only 500 meters from the golf course.

Accommodations:
248 rooms and 2 suites with jacuzzis. "Houses of the Cosmonauts" with 10 suites overlooking the sea. All rooms with air conditioning, satellite TV, direct-dial telephone, piped music, safety deposit box.
Services:
Breakfast, lunch and dinner buffet. Italian restaurant. Barbecue restaurant. Snack bar. Lobby bar.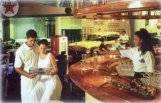 Aqua bar. Piano karaoke. Clubhouse. Games room. Kidsí club. Fitness centre. Sauna. 2 tennis courts. Football court. Handball court. Basketball court. French bowls and shuffleboard. Water sports. Swimming pool. Diving school. Extensive program of daytime and evening entertainment. Facilities to accomodate banquets and conventions.
Updated August 20, 2000
Copyright ©2000 USA CUBA TRAVEL