Welcome
About us
Travel tips
FOR
BOOKING
AND
INFORMATION
Contact us!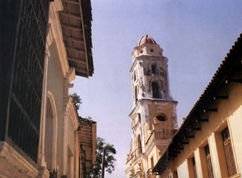 Seven treasures of colonial architecture
Overview of Cuba - Travel Guide
---
After Spain decided to conquer and colonize the island of Cuba, adelantado (royal governor) Don Diego Velázquez was sent to the New World. Between 1512 and 1519, he founded the first seven Cuban townships, namely Nuestra Señora de la Asuncion de Baracoa, San Salvador de Bayamo, Santiago de Cuba, Sanctisima Trinidad, Sancti Spiritus, Santa Maria del Puerto del Principe (now Camaguey), and San Cristóbal de La Habana. Today, they still preserve a great deal of their charming and dignified past. Havana and Trinidad are, without a doubt, the ones that have best maintained their historic cores, featuring the highest percentage of surviving antique buildings and public squares and bringing together architectural, historic, and cultural elements of great value. Both have been designated by UNESCO as World Heritage Jewels.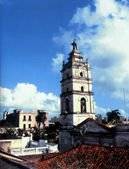 Nevertheless, the rest are not less noble in lineage and offer a vast array of architectural and historic monuments, public squares, fortresses, and palaces. For instance, even though the inhabitants of Bayamo burned their city to the ground in the early days (1868) of the War of Independence so it would not fall in enemy hands. Bayamo has nevertheless retained part of the original parochial church and countless extremely important historic sites, plus the local color of its traditions, typified by buggy rides along its venerable streets. Contemporary Camaguey, once called Puerto Principe, with an old city as large as Havana's and many times larger than Trinidad's, will dazzle visitors with its peculiar small streets, its churches, squares, and mansions, as well as with its cosy courtyards watched over by the large jar-shaped clay tinajones used locally as rainwater collectors.
Baracoa and Santiago de Cuba are charmingly authentic. Located by the sea and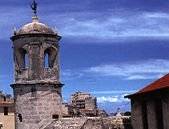 surrounded by mountains, these cities are famous for their distinctly Carribean flavor. Santiago's San Pedro de la Roca del Morro castle and Adelantado Velázquez's house are definitely worth a visit. Baracoa, Cuba's oldest city and first capital, jealously guards the first Christian relic of the New World, the Holy Cross of Parra, kept at Nuestra Señora de la Asunción Catholic Church.


Updated August 20, 2000
Copyright ©2000 USA CUBA TRAVEL