Welcome
About us
Travel tips
FOR
BOOKING
AND
INFORMATION
Contact us!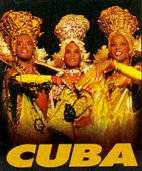 Cuba invites you!
Overview of Cuba - Travel Guide
---
When the Great Admiral of the Ocean, Christopher Columbus, returned to Spain from his second voyage to the New World, he was convinced that he had reached a continent. Even at the time of his death, he had not changed his mind. Influenced by his crew and the rough sea along the southern coast of Cuba, he did not feel that it was necessary to continue exploring the endless shore. The island was so big that it confused the experienced sailor.
Cuba is a big, long, narrow island, located crosswise within the boundaries of the Caribbean Sea. For a long time it was considered as an indispensable key allowing passage into the Gulf of Mexico. The largest island of the West Indies has a diverse landscape, a great many different cities, and more lavish beaches than one can imagine. The exclusive flavor of the island has been enriched by the common origins and ethnic similarities of its inhabitants, who have blended their cultures and traditions over time. Cuba has always been affected by the crucial events marking various eras, and the island has thus become a focal point of world history.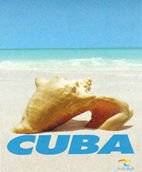 You may add to this historic dimension a cultural heritage that has reached major heights in more than one artistic form, all contributing to promote a national identity that is acknowledged worldwide.
If Columbus were exploring Cuba today, he would not only realize that he had discovered THE Big Island but also a GREAT ISLAND!


Updated August 20, 2000
Copyright ©2000 USA CUBA TRAVEL