Welcome
About us
Travel tips
FOR
BOOKING
AND
INFORMATION
Contact us!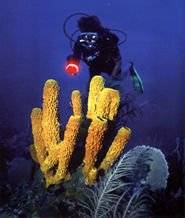 Marine cities
Overview of Cuba - Travel Guide
---
The sea, a nurturing force for the island, has influenced life in many Cuban cities. From the time of its earliest primitive inhabitants, right through the era of the Spanish settlers, and up to present day, the Atlantic Ocean has stamped Cuba's shores and marked its personality. Of the first seven townships, three have remained on the seashore: Baracoa, Santiago de Cuba, and Havana.

Other cities and towns were founded later along the coastline, but are no less important for their relatively young age. Matanzas, Cienfuegos, Caibarién, Gibara, Manzanillo, Nueva Gerona are worth a visit. They differ from each other, but they all have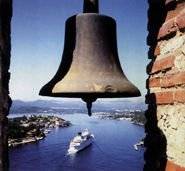 that same marine charm that shapes a different way of life, being either calm or full of spirit, depending on the rhythmic cadence of the sea.
Matanzas, the so-called Athens of Cuba, rich in tradition and a cradle of poets and musicians, is simply enchanting. Cienfuegos, with its perfect profile, once hosted a large French colony. It is one of our most important port cities, an architectural jewel of the nineteenth century. Caibarién, a typical fishing village, is today's starting point for visits to the virgin keys to the north of Villa Clara. Keys such as Santa Maria and Los Ensenachos have promising tourism potential because of the unmatched beauty of their beaches. Fortified Gibara, just beside the bay that the Great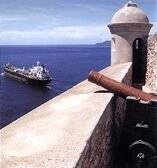 Admiral Columbus named Rio de Mares is the most outstanding architectural complex of the Holguin region.
Manzanillo, disputed by pirates and corsairs, opens up to the Gulf of Guacanayabo, while in the background we discover the simple nature of its residents and the spell of its green landscape. Nueva Gerona, the main city on the Isle of Youth, throbs with the comings and goings between its port and the Big Island.


Updated August 20, 2000
Copyright ©2000 USA CUBA TRAVEL