Welcome
About us
Travel tips
FOR
BOOKING
AND
INFORMATION
Contact us!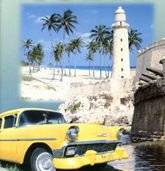 General information
Overview of Cuba - Travel Guide
---
The Cuban Archipelago is located in the Caribbean Sea, just beside the Tropic of Cancer, and right at the mouth of the Gulf of Mexico, between North and South America. It is 140 km (87 miles) from the Bahamas, 146 km (91 miles) from Jamaica, 180 km (112 miles) from Florida, and 210 km (131 miles) from Cancun.

Cuba itself is the largest island in the West Indies with a surface area of 110,922 square kilometers (42,827 miles2); the archipelago includes the island of Cuba, the Isle of Youth (also known as Isle of Pines), and about 4,195 keys and islets.

The island of Cuba is long and narrow. It is 1,200 km (746 miles) long and its irregular coast-line comprises a total length of 5,746 km (3,571 miles). It offers more than 200 bays and over 300 natural beaches.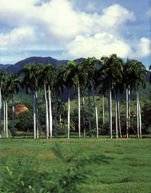 Cuba is also characterized by several mountain chains:
Cordillera de Guaniguanico in the west
Sierra del Escambray in the central region
Sierra Maestra in the east
The population of Cuba is approximately 11,000,000 inhabitants. Havana is the capital, with almost 3,000,000 residents.

The Republic of Cuba is divided into fourteen provinces and the special municipality of the Isle of Youth. The provinces are Pinar del Rio, La Habana, Ciudad de La Habana (the City of Havana), Matanzas, Cienfuegos, Villa Clara, Sancti Spiritus, Ciego de Avila, Camaguey, Las Tunas, Holguin, Granma, Santiago de Cuba and Guantanamo.

Cuba has a tropical climate, but with no extreme temperatures since it is cooled by the gentle breezes of the trade winds. It has two clearly defined seasons, the rainy season from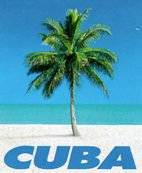 May to October and the dry season from November to April. There are an average of 330 sunny days per year. The average temperature is 25.5 degrees Celsius (78O F). January is the coolest month and July is the warmest. The average temperature of the coastal waters is 25 degrees Celsius (77O F) in winter and 28 degrees Celsius (83O F) in summer. The average relative humidity is 78%. The average yearly rainfall is 1,515 mm (59 in). The driest months are August and December. Spanish is the official language of Cuba.
Royal palm trees, coconut palms, sugarcane, and tropical fruit trees are all very common on the island. Cuba features some of the richest insular flora in the world. More than 50% is endemic. There are no animals that represent a danger to human beings. There are about

900 kinds of fish, 4,000 kinds of mollusks, and 400 kinds of birds. The colorful Cuban trogons, flamingos, and parrots attract the visitor's attention.
Christopher Columbus arrived in Cuba on October 27, 1492, somewhere around Cayo Bariay (Holguin), whose natural beauty made him exclaim: "It is the most beautiful...[island]!" The processes of conquest and colonization were initiated early in the sixteenth century by Diego Velázquez, who was the founder of the first seven townships: Baracoa, Bayamo, Santiago de Cuba, Trinidad, Sancti Spiritus, Puerto Principe (today's Camaguey), and San Cristóbal de La Habana.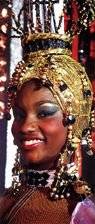 After the extermination of the native population, slave traders began to import Africans, who represent the second largest component of the Cuban nationality, which came into existence, so to speak, in the nineteenth century.
The history of the island was marked by ongoing struggles for independence, beginning with the War of Independence of 1868 continuing through the most recent revolutionary endeavors of the present century, and reaching a climax with the victory of the Revolution on January 1, 1959.
National Holidays are;

January 1 - Anniversary of the Triumph of the Revolution,
May 1 - International Workers' Day,
July 25, 26 and 27 - National Rebellion Memorial Day,
October 10 - Celebration of the Beginning of the Wars of Independence.
The national flower, a local endemic species of jasmine, is called the mariposa (Hedychium coronarium). This fragrant white flower was a symbol of rebelliousness and purity during the wars of independence.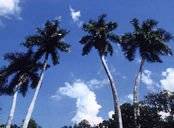 The Cuban trogon, another endemic species, is the national bird. Its feathers have the same colors as the Cuban national flag.

The royal palm is considered the national tree. Though not originally from Cuba, it is a widespread species. The royal palm has a great deal of symbolic significance for Cubans.

Sugarcane and its related industries form the fundamental basis of Cuba's economy. Other traditional crops include tobacco,
citrus fruit, coffee, and other minor agricultural produce. Nickel mining is important because Cuba has the world's largest open-pit ore deposits. Biotechnology and pharmaceutical industrial products, now in full development, have become a promising export commodity. The fishing industry is also important. Cuban crustaceans, such as lobsters and shrimp, have won international fame and recognition. Other main Cuban products are rum, honey, cocoa,

refractory chromium, manganese, asphalt, marble, cement, agave and its by-products, rayon, and raw hides and leather. Tourism offers promising perspectives, and its growth represents an important basis for the future development of Cuba. Other main export commodities from Cuba are crude and refined cane sugar, nickel oxide, fish and crustaceans, citrus products, rum and alcohol, leaf tobacco (for cigar wrappers) and cigars, marble, and leather articles.
Education is free at all levels. According to the Cuban government, illiteracy has been completely eradicated. Cuba has dozens of centers for higher learning. There are more than 3,000,000 students registered in the national educational system. There are universities or faculty departments, high schools, special schools for the handicapped, technical schools and other kinds of educational facilities in every province. The school year begins in September and ends in June.

According to the Island Goverment, Cuba's health-care system is unmatched elswhere in Latin America. It fully covers the needs of the country's citizens. Medical care is free for all Cubans. Family doctors provide primary health care for the population, which also receives medical assistance in polyclinics and hospitals. Officially, Cuba has the lowest infant mortality rate in Latin America and one of the lowest in the world: 9.4 per 1,000 live births. The life expectancy rate is 75.2 years. Cuba is also one of the six countries in the world that manufacture Interferon (INF). It also manufactures the epidermal growth factor, a very effective healing cream for burns; a vaccine against hepatitis B; an antimeningococcal type B vaccine that is unique in the world; and recombinant streptokinase, an active healing medicine to treat myocardial
infarction. These last two products are genuine Cuban research discoveries. Cuba also manufactures medicine to treat thromboembolism, immunological system deficiencies, hypertension, cholesterol and cancer.
Cuban life is characterized by a wide variety of cultural activities. Literature, fine arts, cinema, ballet, contemporary dance and drama have all provided Cuban culture with internationally renowned figures. The island play host to many regional and international cultural events.
The National Institute for Sports, Physical Education, and Recreation (INDER) manages and promotes sports activities in Cuba. The country has become a regional sports power. It is among the world's leading nations in
such sports as boxing and baseball and has won important gold medals in volleyball and track and field. Many international sports events take place on the island.
There is now religious freedom in Cuba. Roman Catholicism is the most widely practiced faith. All over the country, there are many churches where religious services take place daily. Afro-Cuban religions are deeply rooted in Cuban culture. They have arisen from a blending of African pantheons and Catholic saints. Members of various Protestant denominations also have the right to worship according to their customs and traditions.

Cuban food is the result of a synthesis of Spanish and African culinary traditions, to which Chinese elements were added in the late nineteenth century. Ajiaco is the national dish: a thick soup made with meat (especially pork), along with different kinds of edible vegetable roots and stems. The taste will depend on the vegetables used, and the seasoning. Other typical Cuban dishes include:
Lechón asado en púa, i.e. broiled pork cooked on a stick over an open fire;
Tachinos, chatinos or tostones, or fried unripe sliced bananas;
Frijoles negros dormidos, very thickly cooked black beans;
Congrí oriental, a combination of rice and red kidney beans;
Moros y cristianos, i.e. rice and black beans;
Picadillo a la habanera, or Havana mincemeat;
Pollo a la barbacoa, barbecue chicken;
Tamales, bacanes or ayacas, made with tender kernel and cornmeal.
The excellence of Cuban rum, a product of its unique aging process, has made Cuban cocktails a perennial favorite the world over.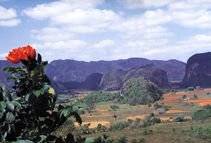 Old-gold dry and extra-aged rums are best for drinking straight up or on the rocks. For cocktails, light dry and silver dry are ideal. The most famous Cuban cocktails served in most bars are Cuba Libre, Mojito, Daiquiri, Daiquiri Mulata, Havana Special, Piña Colada, Cubanito, Isla de Pinos (Isle of Pines), Presidente, Saoco, and Cuba Bella.







Updated August 20, 2000
Copyright ©2000 USA CUBA TRAVEL